Hello, Pizzazzerie readers! My name is Liz Fourez, and I'm thrilled to bring you a sweet little recipe today! If you've ever visited my blog, Love Grows Wild, before, you'll know that I'm all about dessert! I share plenty of dinner and meal ideas also, but it's the sweet stuff that really tickles my fancy. Because honestly, wouldn't we all rather eat cake and cookies rather than meatloaf and mashed potatoes anyway? I thought so too!
The heat of summer is in full swing right now, and I love making little frozen treats for my family to cool us all down. These Fruity Lemonade Popsicles are one of my favorites to make for a couple reasons…
The first reason is how seriously simple these are to make. Just add a little fresh fruit to your popsicle molds and pour in some delicious, fresh-squeezed lemonade. It's that easy! For this recipe, I like to make my own lemonade with just a little bit of water, lemon juice, and sugar, but you can also buy pre-made lemonade at the store to whip up these little treats even quicker.
The second reason I love these popsicles is because they're made with only fruit and lemonade, which makes them MUCH healthier for you and your kiddos than store-bought popsicles full of sugar. You can control how much sugar goes into these popsicles, and you know what that means… more dessert with less guilt!
The last reason I'm so fond of these popsicles is perhaps the most important reason of all…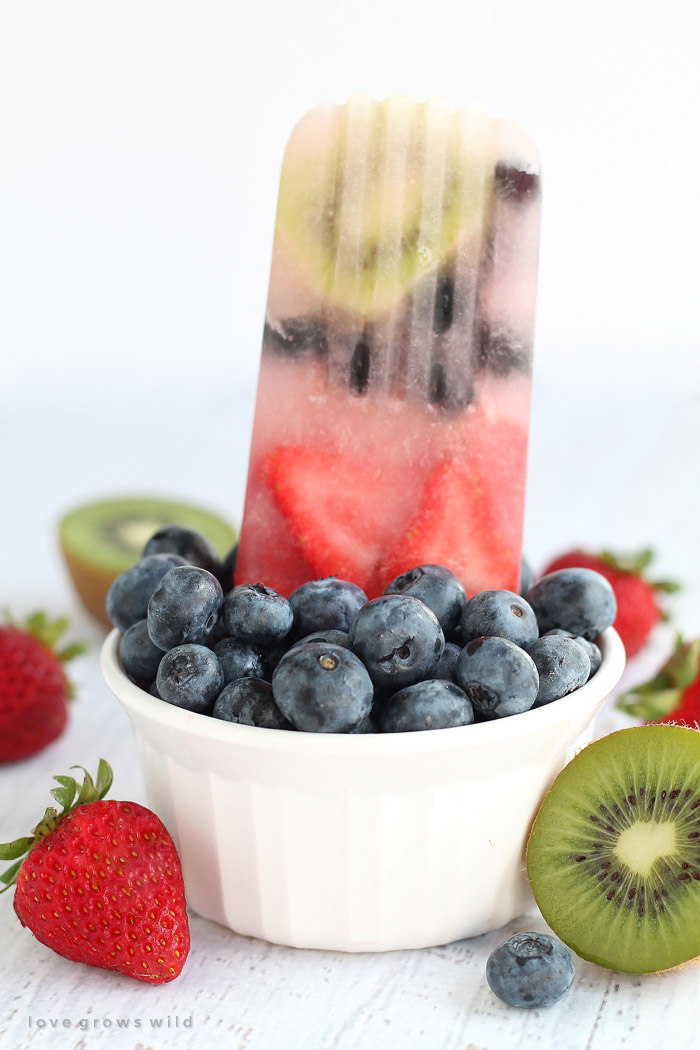 … they're just so pretty.
We eat with our eyes first, right? The colorful fruit hidden inside the frozen lemonade makes for a beautiful presentation and really wows guests when you serve them at a party. Wouldn't these be fantastic at a pool party on a hot summer day? Your friends and family are going to LOVE these!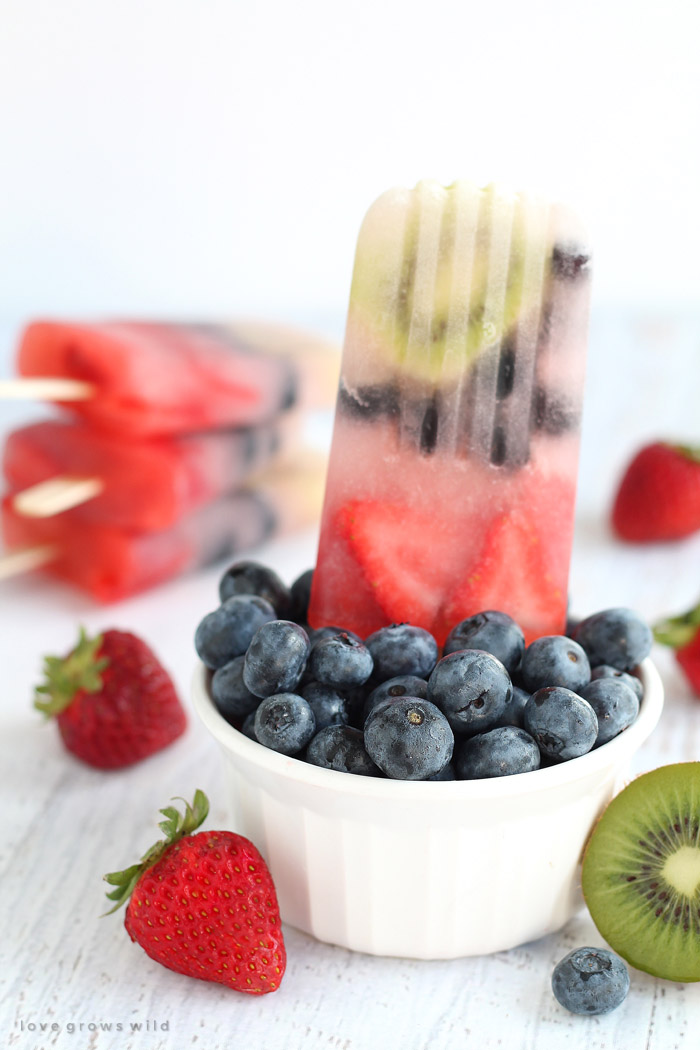 Ingredients
2

cups water

1/4

cup fresh lemon juice

1/4

cup granulated sugar

1/3

cup each: fresh sliced kiwi, strawberries, and blueberries
Instructions
Add water, lemon juice, and sugar to a pitcher and stir until all the sugar is dissolved.
Add layers of kiwi, strawberries, and blueberries in popsicle molds and carefully pour prepared lemonade over the fruit, up to 1/2″ from the top of the mold.
Place the popsicle molds in the freezer for about 1 hour until popsicles are just starting to freeze, and insert a popsicle stick into the center of each mold.
Freeze for another 3-5 hours before serving. Dip the molds in room temperature water for 15-20 seconds to help remove the popsicles.
WE WANT TO SEE!
 Share a photo of your recipe with us by tagging@pizzazzerie on Instagram.
– adapted from Momables
I hope you've enjoyed this recipe today! For more dessert recipes, meal ideas, home decor, and more, come visit me at Love Grows Wild. Be sure to check out our project gallery and recipe page!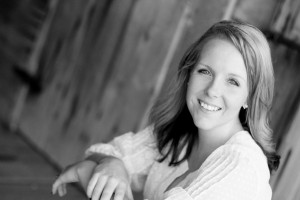 Connect with Liz: Blog | Facebook | Twitter | Google+ | Pinterest | Instagram
Watch More from Pizzazzerie